2022 FOCUS Special Session by Dr. Barish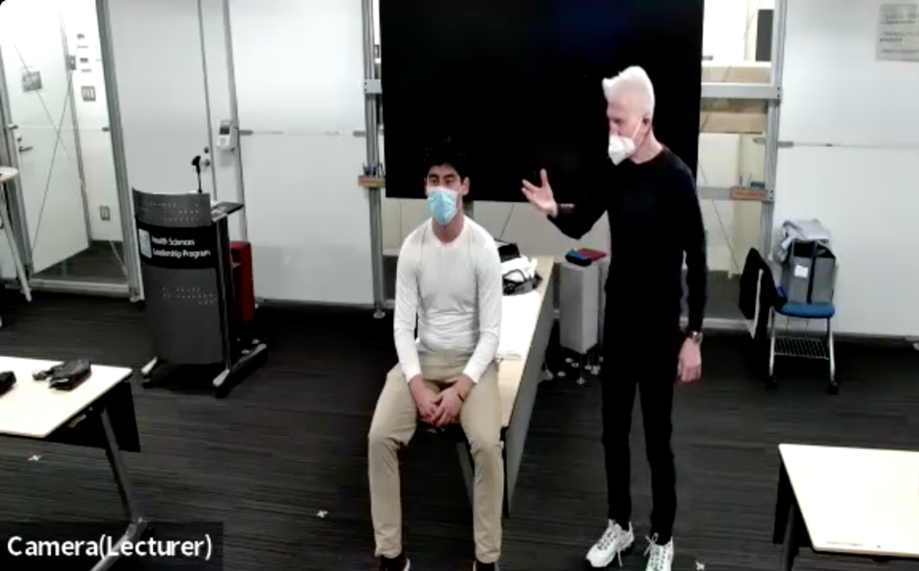 In December of 2022, we had the pleasure of a visit from Dr. Joel Barish. For those of you who do not know him, Dr. Barish started off his career as an internist, then achieved specialties in Endocrinology and Gastroenterology. In the early 2000s he was invited to TMDU to assist in curriculum development and teach in the School of Medicine for a year. After that, he returned to Japan almost yearly to assist with teaching students in the overseas preparatory courses.

This time he was able to share his many years of clinical and teaching experience in several courses: He played the role of attending physician in FOCUS, helping students polish their presenting skills; provided fifth- and sixth-year medical students a physical exam demo and a hands-on opportunity to practice their skills in English on 12/20 and 12/22; and he added a new perspective to the first-year's Medical Introductory Course and third-year's Global Communication II classroom discussions.

We also were lucky to meet one of his current University of California, San Francisco (UCSF) medical students who kindly played the part of the patient in the PE demo. It was a great opportunity for the two university's students to compare notes on medical education.

Even though he has retired from private practice, Dr. Barish keeps active and is currently a Clinical Professor of Medicine at UCSF. We wish him all the best and hope to see him again.