2016 Design Thinking Bootcamp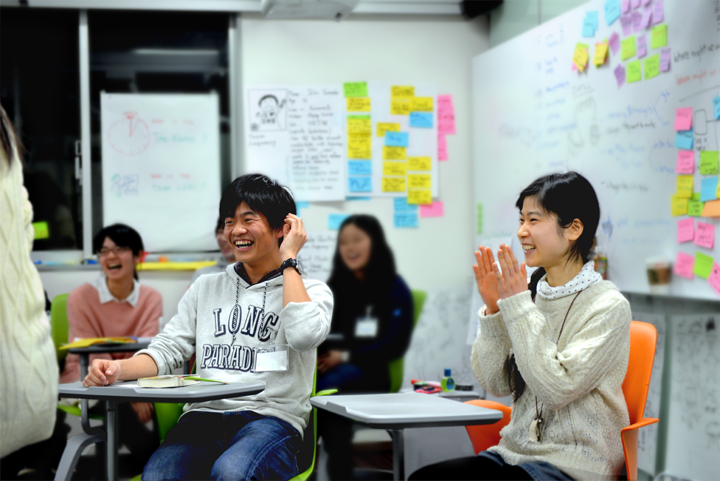 The International Exchange Center, Global Education and Career Development Office of TMDU will be holding the following workshop to learn and practice design thinking, a critical part of leadership skills.
Reasons to Attend
VUCA is an acronym used to express the Volatility, Uncertainty, Complexity, and Ambiguity of a situation. There are times when it is difficult to find an answer to an issue; when existing frameworks of thought or logical thinking cannot solve the problem, at times like this we must incorporate innovation to find a solution. Innovation is not born of only technology and knowledge. "We assess the essence of the problem through situational awareness and empathy, by thorough brainstorming such as, lateral thinking, cross pollination, creating test prototypes, and increasingly improving the solution by getting feedback"... innovation as a technique has been receiving worldwide attention, design thinking can be learned through practical exercises and mini-projects.
Stanford University is a pioneer of teaching design thinking and has created a sustainable and large force of innovators to change the world. In d.school the aim is for students from various fields such as art, engineering, medicine, business, law, to acquire 'creative confidence' of the innovative process (fear not failure, but proactively challenge awareness and self-confidence). There are many other design thinking organizations that have been established in various primary, secondary and educational institutions of higher learning in the United States and abroad.
Breakthrough innovation is not the product of one genius, but that of the "Group Genius" (ideas that are born out of the group's ideas). A good example of this is Thomas Edison, who was the first to adopt a team approach to innovation. To become an innovator, learn the leadership and team building skills necessary to exhibit creativity.
Format
A relaxed experimental learning space atmosphere that encourages risk-taking and ambition
Workshop format based on the experience absorption-style learning method, retention rate is 15 times higher than classroom lecture style format
Language of instruction: English
Instructors
Rebecca Carlson
HSLP faculty member, with a background in Film Making/Media Production and Anthropology
Target Audience・Maximum Class Size・Requirements・Selection Method
(Target) Any students of the Bachelor Arts or Upper Grad programs
(Limit) a few spaces left
(Requirements) As this is an English-only workshop TOEFL ITP score of 550 (iBT 80) is required. Send a copy of the score report with your application, or bring it by the office.
(Selection method) Based on reasons for applying and academic performance.
Date/Time・Venue
2/22 (M) and 23 (T), 9:00 -17:00, Yushima Campus M&D Tower 9F, Graduate School Lecture Room 4
Applications
Download application form and send to global.adm@tmd.ac.jp with a scanned copy/photo of your TOEFL score report (write "2016 Winter Design Thinking Bootcamp Applicant" in the subject line of email)
(Sign-up Deadline)2/19 (Fri) 13:00   *Application Closed
問い合わせ